Profile of Mrs. Oluseyi Abdullahi –MD/CEO of Crafties
Mrs. Abdullahi developed an interest in crafts from an early age. As far back as she can remember, she was fascinated by things made with the hands and simple tools.
A graduate of Business Administration from the University of Lagos, Mrs. Abdullahi felt the urge to start a craft business after her University Education.
Having been introduced to Crochet from a very young age, she taught many people in her free time and to date Crochet remains her first craft love. She is not only an avid crocheter, but is also well grounded in Cross Stitch, tapestry, card making, latch hook rug making, card making, fabric painting and many others. She believes that learning is an essential part of life. 
Crafties has succeeded in making it fashionable to use one's hands both for leisure as well as for business. Children are being taught craft skills like their counterparts in other parts of the world and now with the effort of many more crafters,more children strhave the opportunity to learn. 
As pioneer in this field, much had to be done to crate awareness. It is worthy of note that with her television program on 'Going Places' and the numerous courses she holds, the craft DVD's and books by Mrs Abdullahi along with her company Crafties Hobby Craft Ltd popularized crafting again in the country a business she started over fourteen years ago. Before then no organization had made it a priority to train people in the different fields. Necklace stringing,wire work, painting on fabric etc were introduced and gained popularity.
Crafties also ensures that tools and materials are available for individuals as well as groups. Crafties is distributor for international companies like Swarovski, Beadalon, The Needle Industries Private Ltd, Polycorm to mention a few. This is quite Apart from locally sourced raw materials and products from companies in Nigeria.
Crafties stocks materials and tools for Crochet, knitting, jewlelry making, Cross Stitch, wire work, tapestry, fabric embellishment, painting, school projects, card making, origami, polymer clay and much more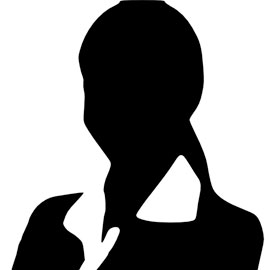 Mrs. Oluseyi Abdullahi
CEO